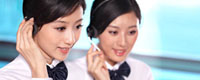 Name: Hellen Jiang
Tel: +86-755-28913043
Fax: +86-755-28913044
Mobile: 008613417342653
E-mail: hellen@kitchen4us.com
Add: No.99 OF LONGCHENG STREET ,LONGGANG DISTRICT ,SHENZHEN ,CHINA
Skype: kitchen4us


Cast Iron Enamel Cookware Products Brochure
Download this Cast Iron Enamel Cookware Products Brochure


please selecet which you need and send us the item No. to get more information
We have many items ,since the space is limited we only upload one parts ,if you have any new projects and new inquiry please feel free to contact with us bu email or telephone call ,we will reply you ASAP .

Below is the download link :




pic/other/2013-07-25-03-11-209.pdf



Our working time :

Monday ~Friday morning :8:00~12:00 afternoon:2:00~6:00

If you have urgent topic please feel free to call us for save time ,thank you .